How does one find the maker of aluminum extrusions?
Views:611 Author:Site Editor Publish Time: 2020-01-10 Origin:Site
In the industrial industry, the aluminum industry can be said to be unpredictable and wide in scope. Because in its aluminum industry, it can be subdivided into industrial materials such as aluminum ingots, aluminum square plates, aluminum tubes, and aluminum profiles. At the same time, due to its different shapes, its uses and industries are also different. It is used in a series of large-scale production lines such as industrial electronics production lines and food production lines, so the demand for it in the industry is also great.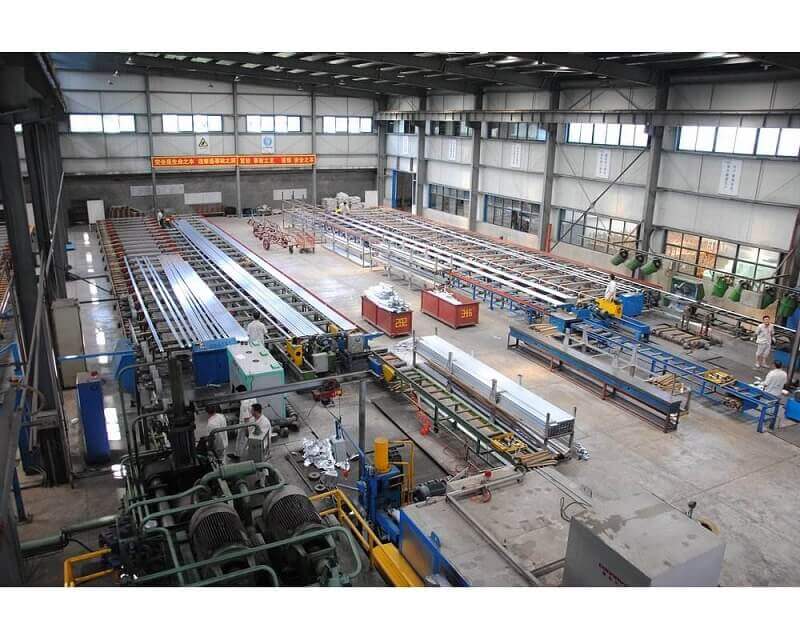 However, with the increase in demand, aluminum profiles have gradually become a rising industry, and there are more aluminum profile manufacturers. For our buyers, it is difficult to tell how to choose a good aluminum profile manufacturer.
We will introduce how to choose an aluminum profile manufacturer
1. Manufacturer's factory production scale. A large-scale manufacturer can stand up only if it has the strength;

2. Whether the machine equipment and technical personnel are professional, because in the procurement of materials, the buyer must know about the maintenance of the materials and can reduce unnecessary costs in succession;

3. Good soft cultural strength and professional ethics, there must be something for a good aluminum profile manufacturer;

4. Manufacturers with customer service department and after-sales department are helpful for product use feedback and service complaints;

5. Have a thorough understanding of the operating principles of various production lines and industrial equipment, and be able to master how to recommend customers to use applicable aluminum profiles and related accessories / accessories;

6. Can solve the technical problems encountered by customers in the application process and propose related solutions, thereby reducing the cost of production.
The company's procurement of aluminum profiles is also a headache. If the amount is small, you don't need to find an aluminum profile manufacturer. You can directly find the aluminum market or a dealer to buy it. However, if the purchase volume is large, more than 1 ton or there is a special profile that needs to be opened, you must find an aluminum factory. At this time, many purchasers will go to the website to search for "aluminum profile manufacturers" and so on. There will be large-scale manufacturers, but most of them are under the banner of manufacturers, in fact, they are dealers.
So how to find the real manufacturer, here are some methods for you:
1. Check to see if there is a factory gate on the company's official website. The name is the same as the website name. Photo of the company's plant, photo of the extruder, photo of the surface treatment workshop, etc. No one without an extruder is a real manufacturer.

2. If you are still not assured, you can make an on-site inspection. Because the pictures on the website may not be true, the most direct way is to visit the manufacturer to see for yourself.